We have decided to create a separate landing page for one of Optin Ltd's awesome new vehicle security device, the IRIS.base on-board unit. If you wish to check it out click on the button below or check out it's main features here.
Click to see the site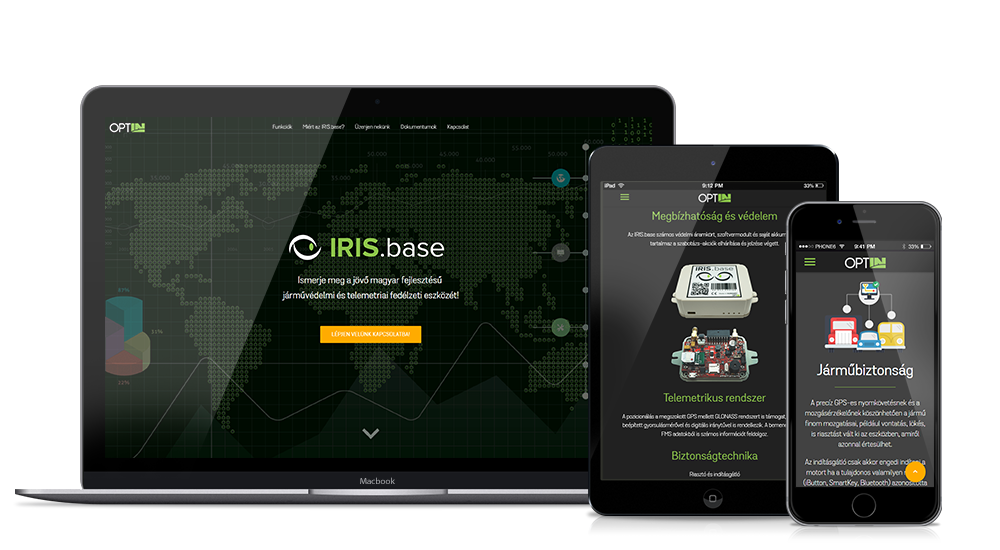 The IRIS.base on-board unit
IRIS.base is a vehicle security device that can be installed in your car, truck or any other vehicle. It sends quite a lot of different signals to our servers which we convert to you and show it in our other main product, called ONGUARD.
This article however is not about the device itself, but about the landing page we've created to support it.
The site
The site is built around the Materialize framework which we found quite easy to work with (with some minor modifications). The language for now is in Hungarian, but we will soon create an English version, too.
As for all of our projects, responsibility and clear structure with a modern look was a given. This was one of the reasons we choose Materialize for the site's foundation.
We hope you will like it. If you have any questions or ideas regarding this landing page please feel free to contact us at webadmin@optin.hu.